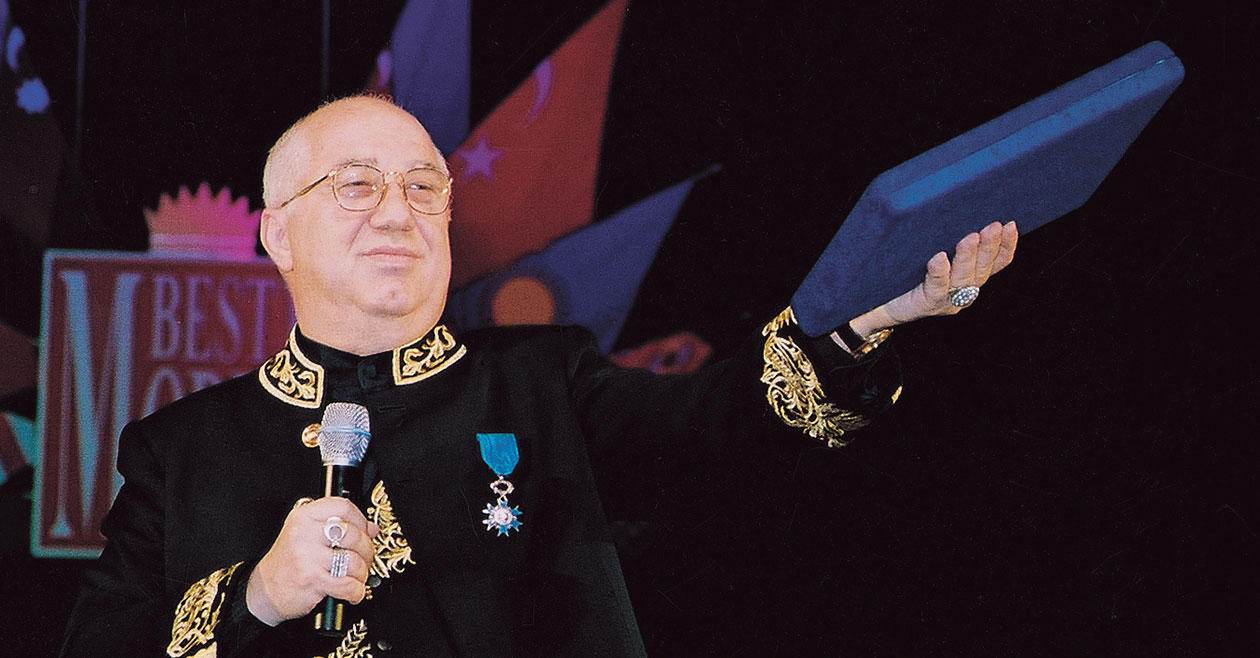 The 30th addition of the Best Model of the World Contest took place in Paris at the Theatre du Gymnase Maris Bell, the capital of France on Monday, 11th of December, 2017.
The Best Model of the World Contest is an international organisation that brought stars such as Kenan İmirzalıoğlu, Kıvanç Tatlıtuğ, Deniz Akkaya, Ebru ürün and Çağatay Ulusoy to the podiums and TV world. The Gala of the contest is hosted by Sibel Tüzün, Ece Gürsel and Robert Bams and realised with the attendance of French Jetset, fashion designer and elit guests.
The contest is staged by 47 models coming from 5 continents and with the creasions of Stephane Rolland, yıldırım Mayruk, Fevziye Çamer, AliseNuera-BY Alper Aslanoğlu, Rufat Ismayil and Sbdullah Kiğılı, where model also took stage with Argento swimsuits. Sevval Sam, Enrico Macias, Corrine Hermes and Anne Marie David performed live on stage. Also, Sibel Tuzun and Ece Gursel add falir to the Gale with their songs.
An international jury of French Jetset and outstanding personalities of fashion world has chosen the winners of the 30th Best Model of the World Contest at Theatre du Gymnase Maris Bell.
Christine Haydar, Kont Philip de Fonteux, Günay Musayeva, Christophe Carrere, Anne Marie David, Orlando Gigliotti, Onur Seyit Yaran, Gizem Kayalı, Rufat İsmayil, Opp. Dr. Bülent Cihantimur, Chairman of the Board of Directors of Elexus Hotels Nisa Ersoy, Stephane Rolland, Fevziye Çamer, Gül Ergi, Ayşegül Kayabay, Almila Özerman, Muammer Kapucuoğlu, Alper Aslanoğlu, Enrico Macias, Corrine Hermes, Güngör Bayrak, Jacques Bertin, Şevval Sam, Hind Joudar, Angaji Haif, Max Guazzini, Murat Atik were the Jury members and commissioner of the jury was Lawyer Erdoğan Sezgin.
Gungor Bayrak and Massimo Garcia met again 30 years later when they were jury members in the past. Turkish Embassador to France Excellency Hakkı Musa and wife Ms.Tülay Musa, Consul General to Paris Mr. Görken Barış Tantekin and wife Ms. Damla Tantekin, Dr. Fıtrat Demir Önger and wife Ms. Françoise Önger, Pacha Tur's owner Mr. Mümtaz Taker and wife, Onnik Çubukçiyan and his family, Ms. Binhan Berlman, Ms. İnci Soyer and Ms. Nurkan Tekelioğlu were among the guests.
Also, since it was Ece Gürsel's and Enrico Macias's birthday week, all the performing singers get together to sing ''bon d'être ne'' - happy birthday - to celebrate their special day.
At the end of this splendid Gala, the Best Model of the World Contest 2017 winners were chosen among 22 girls and 25 boys, who came from 5 continents. Aslıhan Karalar from Turkey got the Best Model of the World title from the girls and Sri Lanka representative Januka Rajapaksha became the Best Model of the World for the boys.
Other titles were;
First Runner-up;
Girls: Natsupa Thiansri - Thailand,
Boys: Efe Sorarli - Turkey

Second Runner-up;
Girls: Laurette Pea - Gabon,
Boys: Gregory Oplynus - Denmark